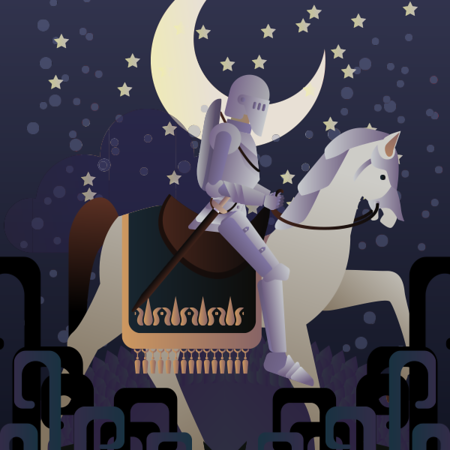 Directed by Mimsi Janis 
ASL Interpreted Performance and Talkback on Mar. 3 at 8 p.m. 
Audio Described Performance on Mar. 4 at 2 p.m.
Follow the Night Knights on their quest to put the kingdom to bed. What story will the princess want to hear tonight? Will the dragon need a glass of water? This order of knights is prepared for any bedtime demand. But will they ever get to go to sleep?
Designed for younger audiences, this whimsical, family-friendly play brings the battle for bedtime to silly, exuberant life. Created by Mimsi Janis and devised by The Mason Players from favorite fairy tales and bedtime stories, don't miss this world-premiere, with a sensory friendly performance on March 4 at 11am!
Tickets: $10 General Public
Student Tickets
A limited quantity of free student tickets will be available two Tuesdays prior to the event. 
Learn more
.